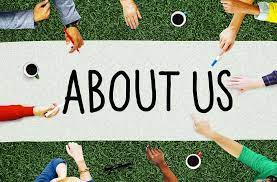 We initially established our embroidery digitizing company in 2002, which later expanded to become a worldwide digitizing business. We have a highly-skilled digitizing team capable of handling even the most challenging and complex designs with precision for embroidery digitization.

With our amazing digitization techniques and flawless outcomes, we have been able to gain the trust of embroidery enterprises all across the world throughout the years.
Our pleasure is to be embroidery digitizers and give embroidery digitizing and vector art services to embroiderers and printers worldwide. Our customers provide us photos of their logos, and we convert them into embroidery formats for use on computerized embroidery machines.

In addition, we design vector graphic files to be used in screen printing operations. Design work, namely vector art, is critical in the marketing and branding of a company.
Vector art has a high level of quality, which increases its use, but the reality that it is expandable is its attractive aspect. In addition, we provide custom embroidered patches and embroidery designs for apparel.

We have a staff of stitchstack that have a combined total of thousands of digitized embroidered logos and designs to their credit. You can rely on us to provide embroidered designs in every imaginable category, including cap logos, left chest logos, complete jacket back logos, patches on different materials,with textures, and so on. We are passionate about what we're doing, and more importantly, we are exceptionally skilled at it.

When you interact with stitchstack services, you can be sure that you're working with experts who know what they are doing and how to do the project correctly.
Over several years, stitchstack Service has been an experienced embroidery digitizing company providing digitizing services. We have numerous pleased customers worldwide, who believe in our skilled and quality embroidery digitizing service for many years.

Our embroidery digitizing company, top objective is to provide the most fabulous embroidery digitizing service possible and fulfill clients' digitizing orders within the time frames they specify, which is the foundation of our digitizing business's future. Our success depends on the quality of the digitization work we provide, which will also assist our clients in growing their businesses.
We have established a reputation for perfection in the marketplace and are now the world's most famous embroidery digitizing company for quality, speed, ease of use, and customer service. With Zdigitizing, we hope to provide the same level of expertise to home-based embroiders as well as companies.

If you own embroidery or screen printing machines, and want embroidery digitizing or vector conversion services in any other capacity, our pricing, quality, and turnaround time will work wonders for you. Contact us now to learn more. Then, when your products are faultless and delivered on schedule, you will have more time to work out the rest of the positive aspects of your business.
As a skillful embroidery digitization platform, we have a team of best digitizers for embroidery. We consider it our job to be available to people 24 hours a day, digitizers for embroidery seven days a week. Our clients can contact us directly, and a staff representative will respond immediately.
We at stitchstack would like to express our gratitude to you, our valued customers, for your support and love.